A Healthy Baby Starts with the right foods!
A few weeks ago we were asked by a crew of Chefs from Chicago to create concept packaging for their new line of baby food.
"Avid healthy eating and making the right choices starts at home. We want to help parents around the US make the right choices for their children from the very beginning. Introducing them to a variety of foods young will help them gain a respect and a healthy love for the rights food. That is what we want to bring to the market, says Siah. We are very excited for this journey!"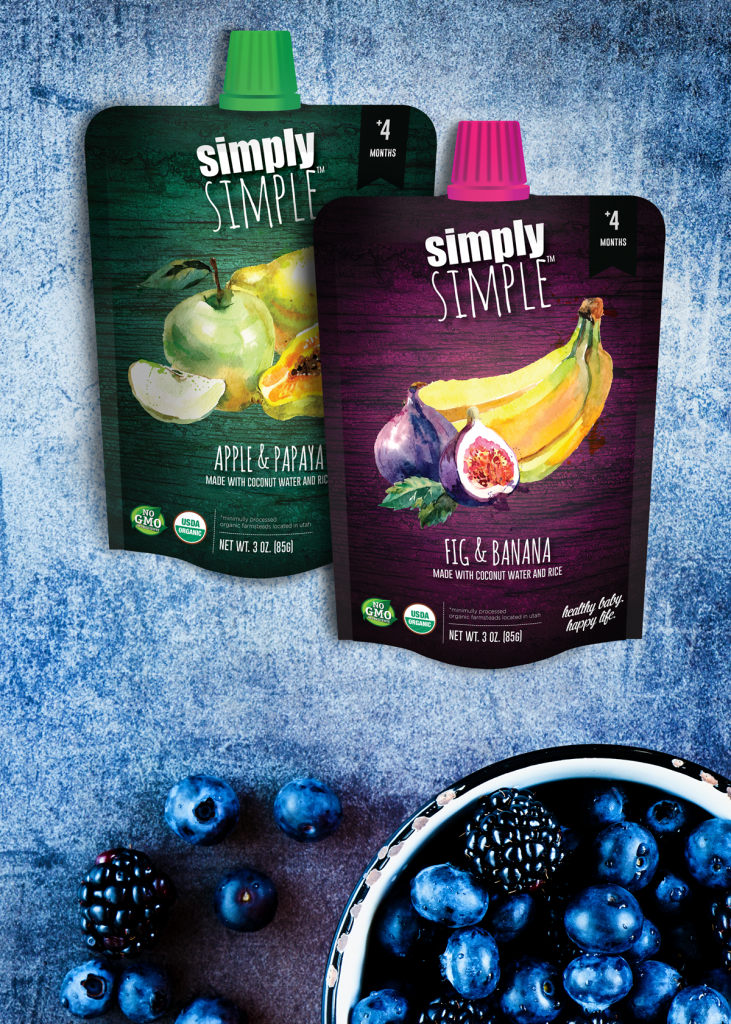 Paper Roo Package Design and Branding's Chief Operating Officer, Nicole Light, has been working with food co-packers and their clients around the US with product branding and packaging needs for many years now. Having that experience is crucial for our clients to assure products market well on the shelves and products make it to the market on time. With Simply Simple we focused heavily on focus groups in various areas to see what moms look for when buying their baby food. Having that information, we created design concepts that followed those specific target areas and put together additional focus groups that focused on the brand itself.
"This is how we work as a company on every project. We have a huge database of people, in various target areas, that help us determine some market questions we have and lead us in the proper direction from a branding and marketing standpoint. We work with clients who put a lot of work into developing an amazing product and we want to make sure the consumer sees that, says Nicole."
The Simply Simple brand is all about promoting healthy eating, being transparent in knowing all about the farms that the products are sourced from and standing out in the market. That is what we wanted to create for them. Something different. Baby food generally has the same look across the board and we wanted to put a spin on that. Paper Roo Package Design and Branding Creative Team loved working with these amazing Chefs and we couldn't be more excited for them and their path to healthy babies!